Everyone deserves to shine
We believe in providing evidence-based Applied Behavior Analysis (ABA) Therapy to children with autism spectrum disorder (ASD) using a person- centered and individualized approach.
Family-Focused ABA Therapy
At Orion ABA, we use family-based models of ABA therapy to help your child learn new skills and increase their independence. We provide ABA therapy services in your home, at our clinic and at your child's school in order to provide wraparound supports and address every aspect of your child's life. We also provide education and training to families on how to support their loved one's development.
Functional communication training (FCT)
Functional communication training (FCT) is a robust therapy that replaces challenging behaviors with appropriate communication. We utilize speech generating devices, sign language, and picture exchange modalities in increasing communication. Our qualified team of professionals works with families to understand their individual needs. We use gestures, sign language, and pictures to improve communication. If you have any questions relating to our services or want to start functional communication training for your child, contact us today!
Find Our ABA Services in the Chicagoland Area
We are here to serve your loved one with individualized ABA therapy programs in the Chicagoland area. Contact us today for more information about how we can help you.
ABA Therapy is Transforming Lives
Our professional team of Board Certified Behavior Analysts (BCBAs) ensure that your child is assessed for their strengths and needs. We create a personalized treatment plan to cater to their diverse abilities
ABA Therapy for Toddlers and Children Aged 2-12
Early intervention is most effective to help your child by improving their daily living skills, maximizing their communication skills and developing peer relationships.
ABA Therapy for Adolescents Aged 13-17
Our ABA therapists provide comprehensive interventions to help your teenager's emerging independence, navigate new social situations, and become active members of their community.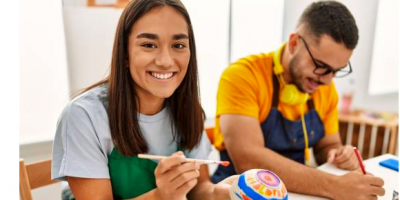 ABA Therapy for Young Adults Aged 18-21
We provide therapy aimed at transitioning to adulthood to help individuals with social skills, independent living skills and job skills.
How Our ABA Therapy Can Help Your Loved One
At Orion, we genuinely care for every individual and treat them with dignity and respect. We provide an in-home consultation, applied behavior assessments, language assessment, behavior plan development, Functional Communication Training (FCT), and other services to ensure improvement and progress for your loved one.
Learn more about ABA therapy and its benefits for autism spectrum disorder, social communication disorders, and developmental delays.
Brighten a Child's Life by Joining Our Team
Our passionate team of professional therapists work with their heart and soul to transform the lives of individuals with autism. Join our team to make a difference!